A warm welcome to the world of Charlotte Jade...
Hello, I am Charlotte of Charlotte Jade, and I wanted to personally welcome you to my wonderful and wild world of hand drawn patterns!
Throughout this website I will take you on a journey that captures the beauty of flora and fauna from the natural world to create realistic and enchanting patterns printed on various products, accessories, and interiors for all to enjoy. 
I'm delighted to have you here and want to thank you for taking the time to explore the Charlotte Jade vision!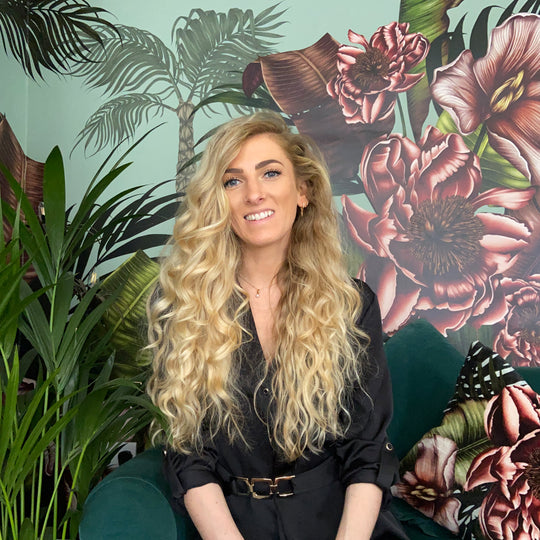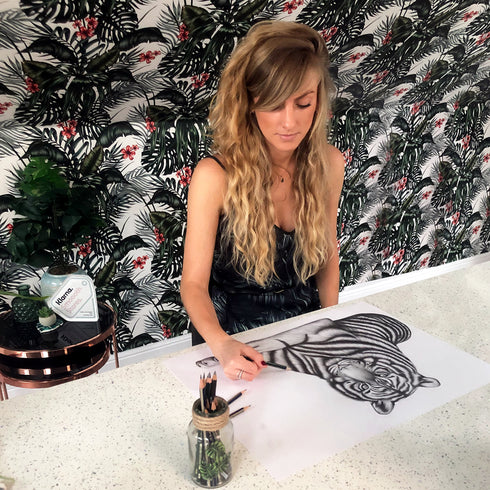 The concept for Charlotte Jade started when I was in university studying Illustration at Camberwell College of Arts. I have always had a 'thing' for patterns – the vibrance, the colours, and imagination of pattern designs have always inspired me. But the real 'penny drop' moment when I realised that I wanted to create patterns inspired by nature came when doing my major project in my final year. 
I've always been a lover of animals, and while living in London I found myself spending a lot of time at London Zoo. Inspired by my exotic furry friends there, I decided my final year project would incorporate animals from the zoo with the British plants and foliage they lived amongst. I created hand drawn, digitally coloured patterns capturing the various textures, shapes and patterns of the exotic wildlife and the home-grown flora. (Little did I know that a few years later, I would be invited by London Zoo to collaborate on a project! It's funny how things happen isn't it?!)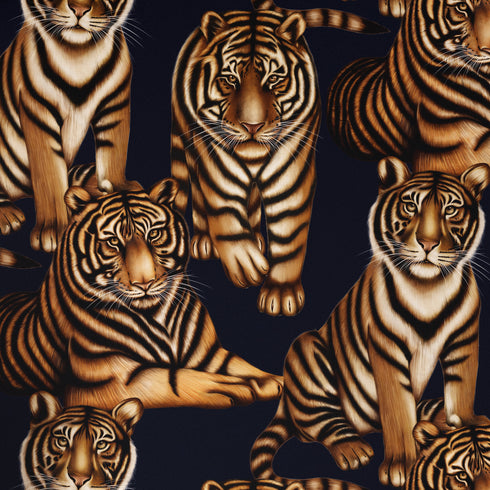 After university I worked as a freelance designer for several amazing brands such as Topshop, Universal Record Label and Boots UK giving me invaluable experience in commercial design. I was then lucky to take some time out to travel and explore the world. I absorbed inspiration from a variety of different cultures and natural environments experiencing first-hand the colours, patterns and shapes the natural world has to offer. That was when I knew I wanted to replicate natural beauty for others to enjoy in their homes, workplaces, and daily lives wherever in the world they may be! 
Nature is fascinating, but day-to-day life doesn't always leave much time to enjoy our innate connection to the natural world. I believe that there are SO many health benefits to being in touch with nature, including improved wellbeing, reduced stress and improving productivity. We feel so much calmer with natural light, organic textures, and a plant or two in an indoor space (that's why my design studio has become something of a botanical garden!) and I wanted my designs to bring that to people's lives. So that's exactly what I did! In 2015 I started Charlotte Jade to create hand drawn, vibrant patterns for interiors and I have never looked back!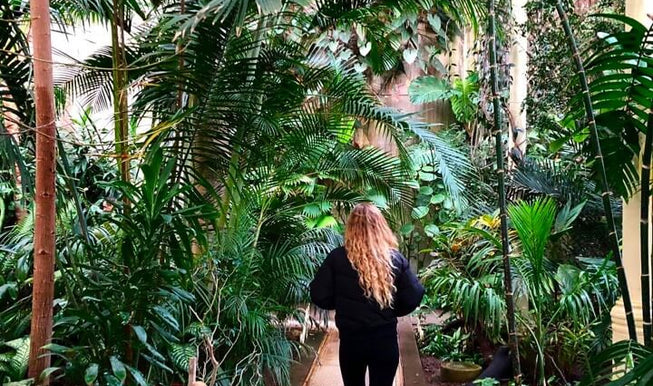 Inspired by the concept of Biophilic Design, which aims to bring elements of the natural world to internal environments to benefit occupant wellbeing, the Charlotte Jade vision is about bringing the beauty of the outside world in. Through hand drawn, realistic and organic designs that celebrate our beautiful planet and reflect nature, Charlotte Jade designs create positive, warm and vibrant living spaces that are stylish, unique, and let's face it - ABSOLUTELY WILD!
And that's me (Charlotte), and how Charlotte Jade started, in a nutshell! Let's bring the outside in!